Our Story is told through Our Community 
Founded on March 1, 1940, the Hunter Automotive Group has been serving Hendersonville for three quarters of a century and has cultivated deep roots in the community over the years. Cousins Tom and Randy Hunter, are the owners and operators of Hunter Auto Group which encompasses Hunter Subaru, Hyundai, Hunter Volvo, Hunter Powersports and 1st Choice Auto Centers.
"Like my father always said, you have to give back to your community what it gives you," "We are so blessed to be part of this community and to be able to give back to the place that raised us." said Tom Hunter.
Tom and Randy have always been active members of the Hendersonville community. Randy has served as Chairman of the Salvation Army advisory board. He has been involved with the Merchants Association Board and has been very active within the Boy Scouts organization. Randy also served as a Board member of the YMCA. Randy and Tom are both extremely proud to be part of the team involved with the Boys and Girls Club of Henderson County.
The Boys and Girls Club of Henderson County
The Hunter Automotive Group is proud to be the Premier Sponsor of the Youth of the Year for the Boys & Girls Club of Henderson County! We are honored to support this wonderful local organization!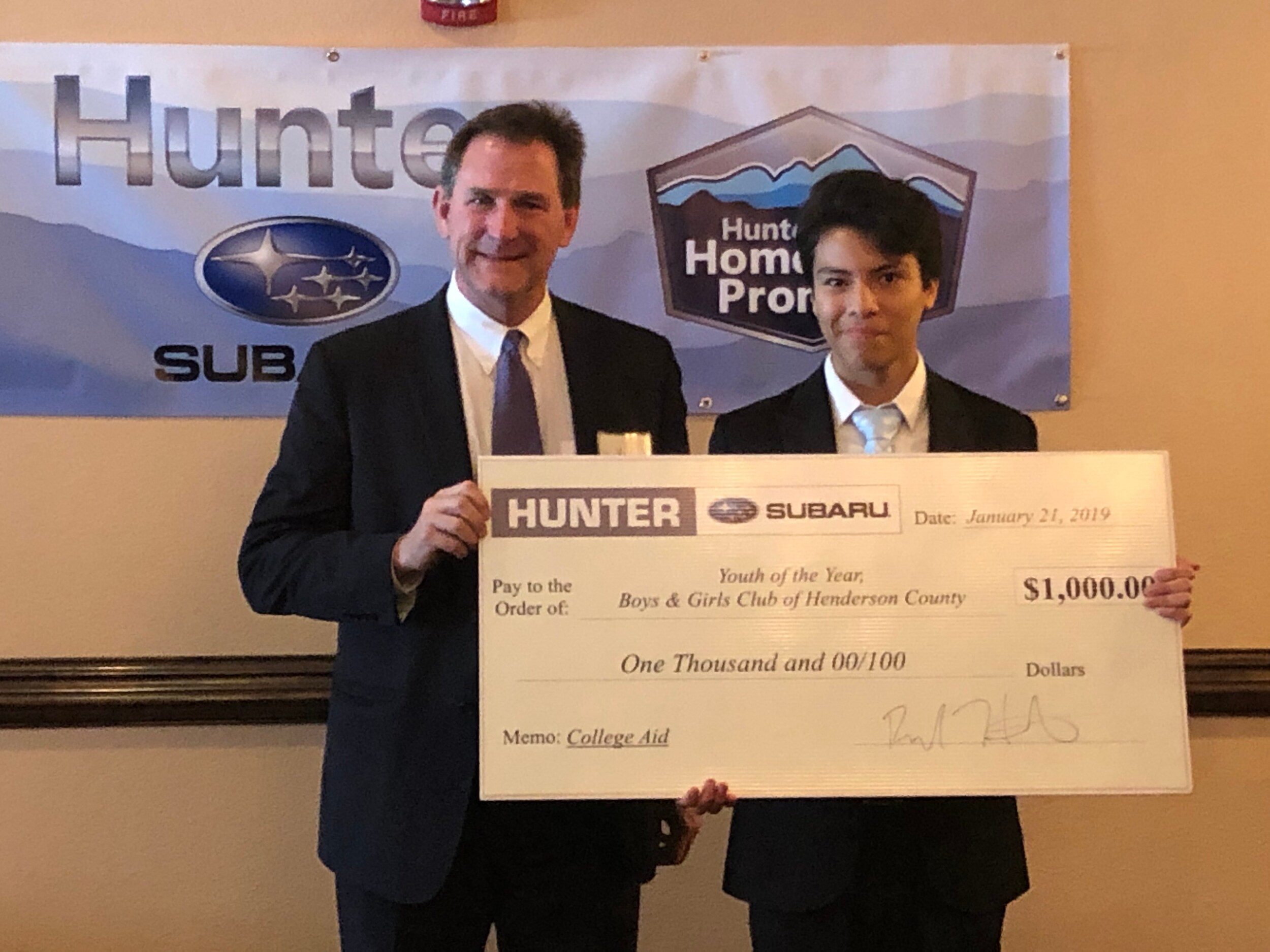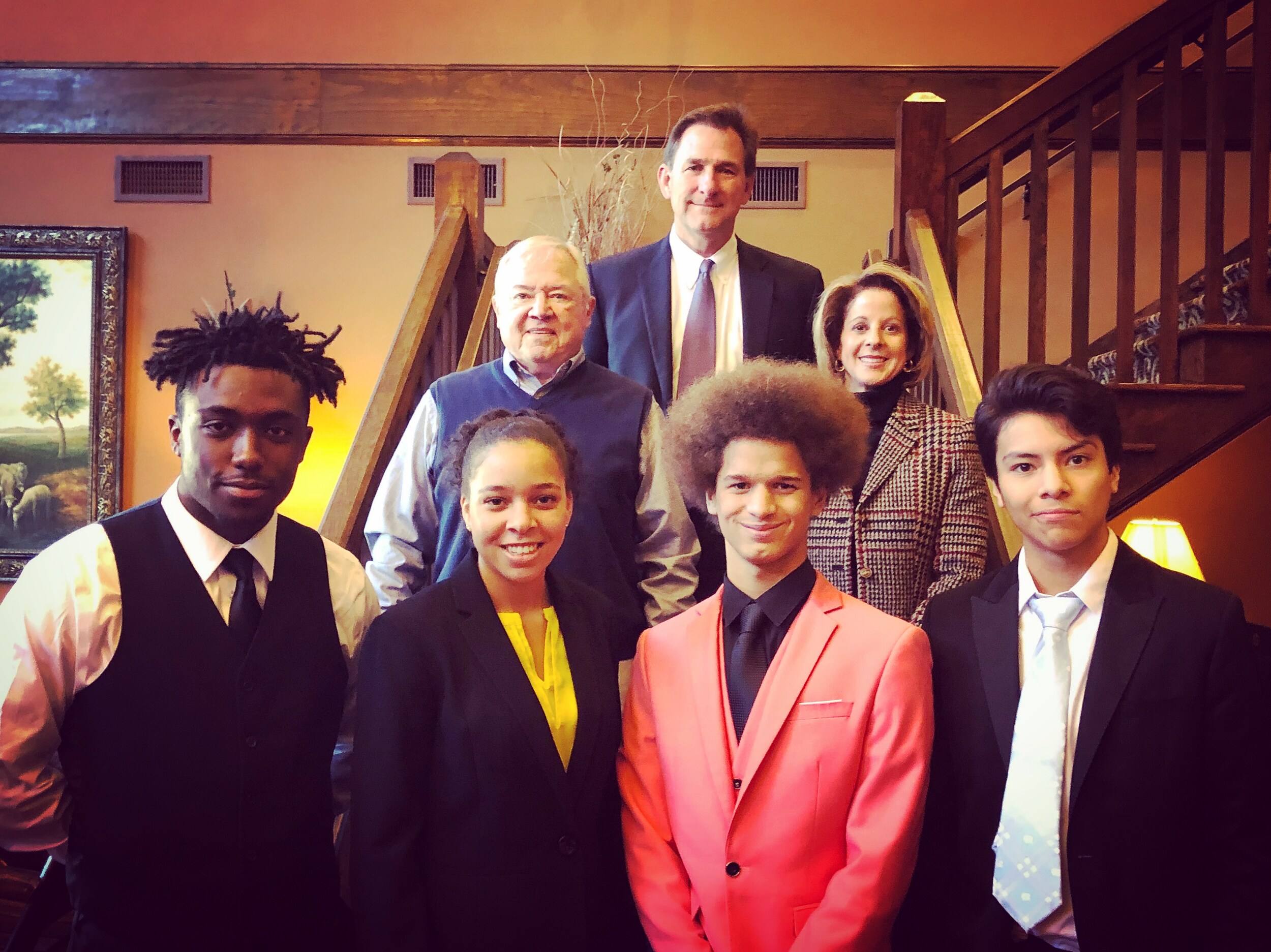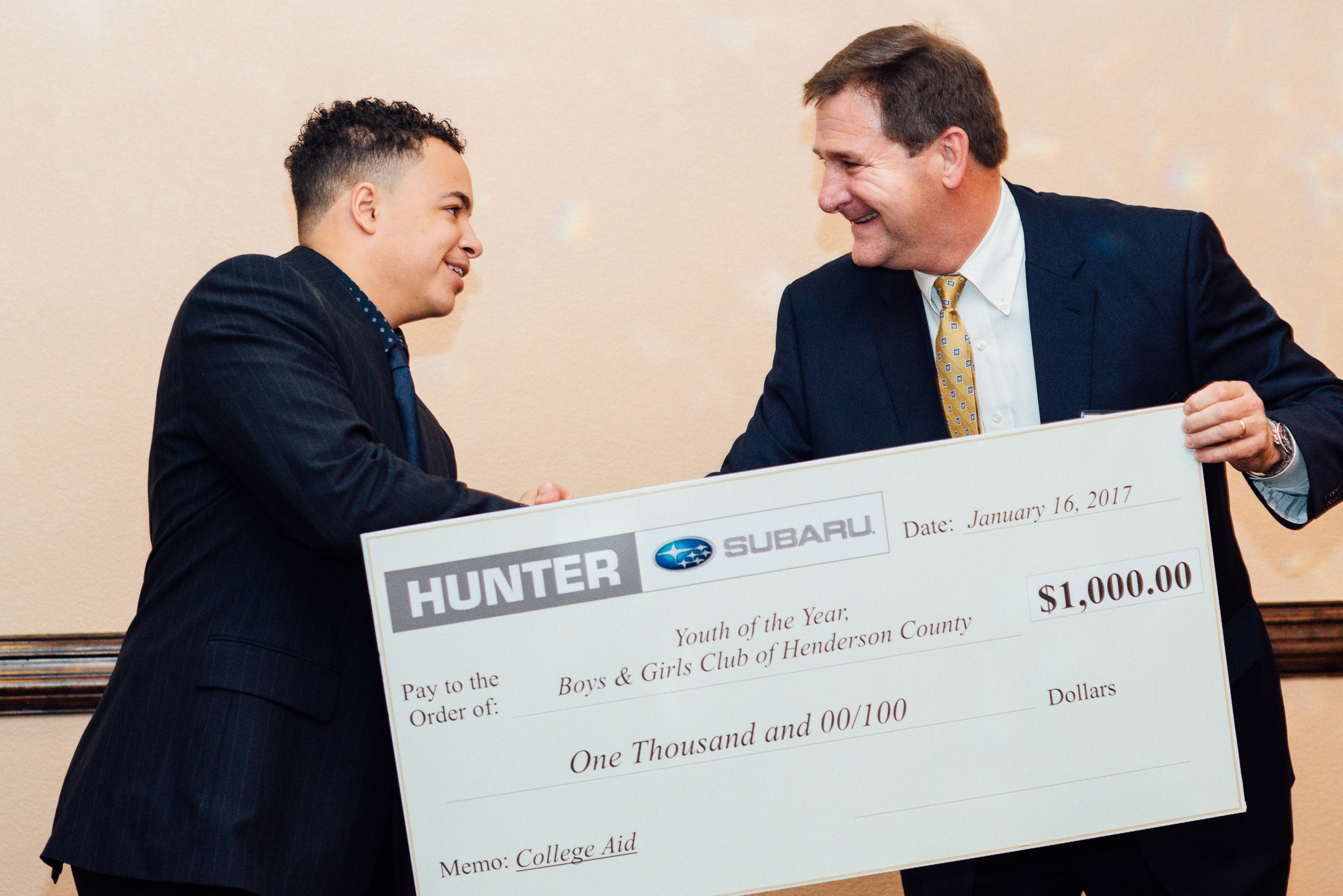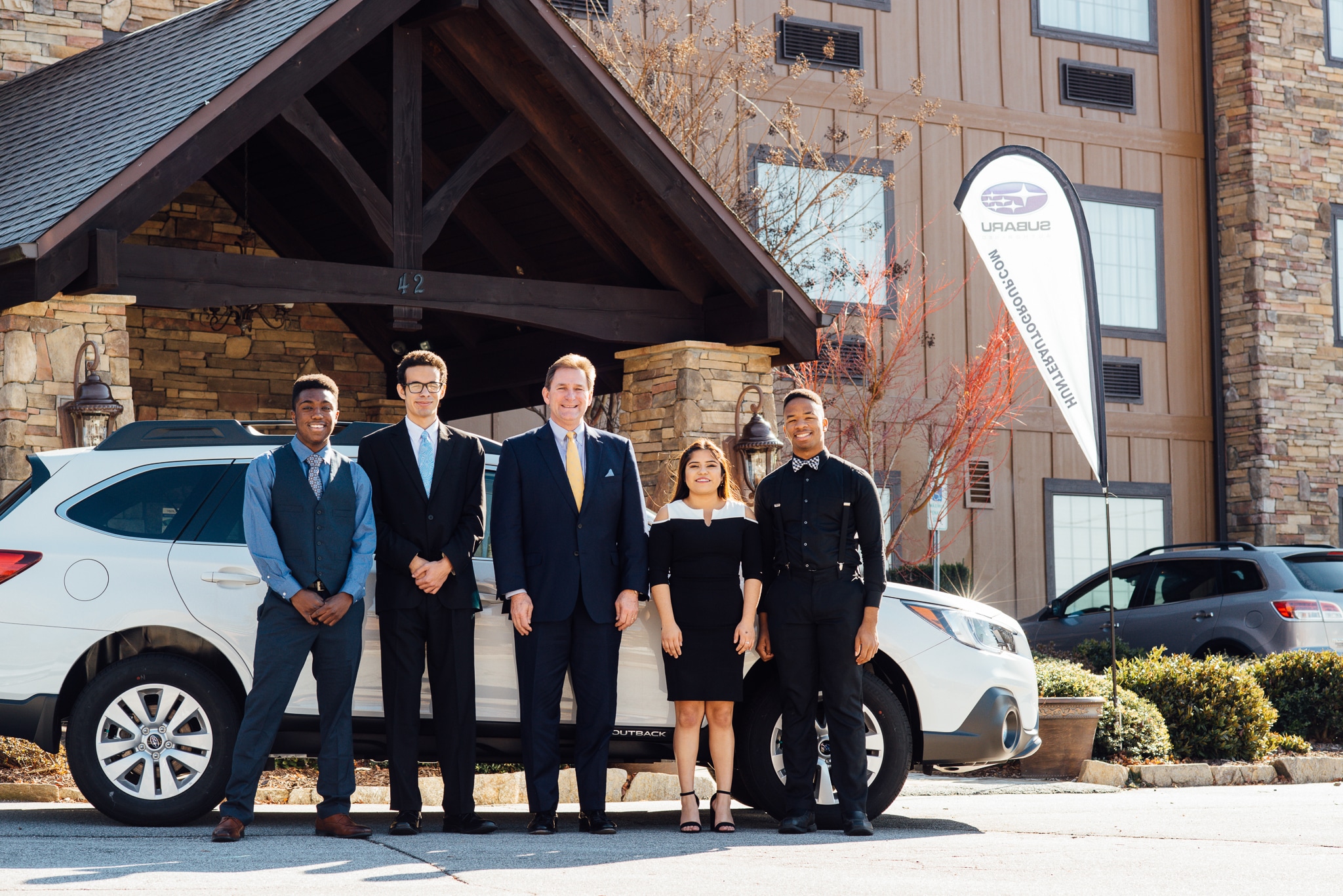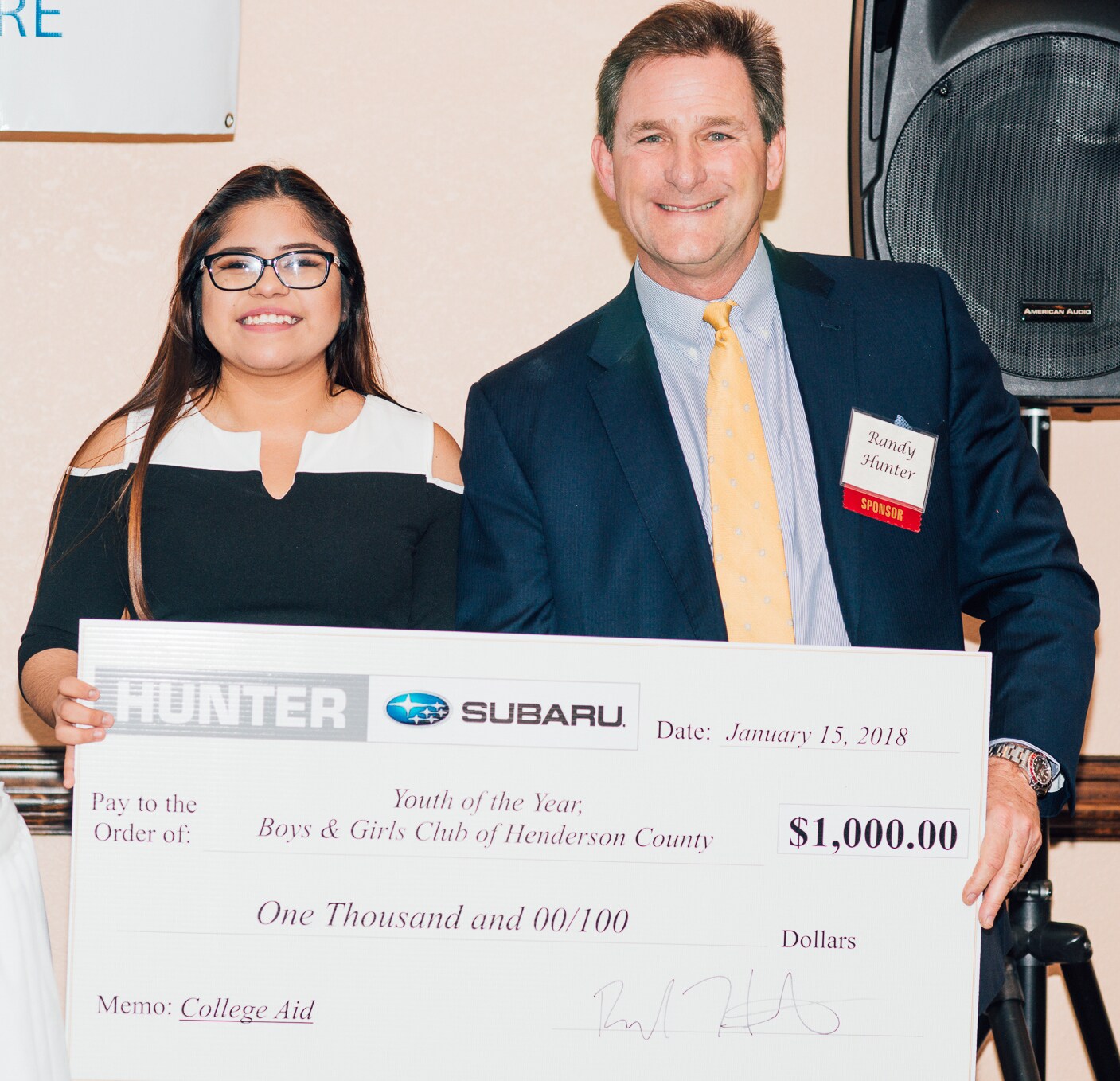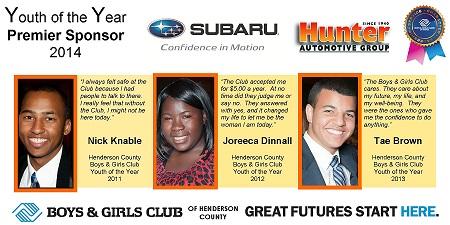 ______________________________________________________________________________

We were pleased to recognize our local community's finest 

heroes

 as part of the annual 

Hometown

 

Heroes

 Event.
 The 3rd Annual 

Hometown

 

Heroes

 Appreciation Day Ceremony was on October 3rd 2018.
The state NCADA (NC Automobile Dealers Association)  

Hometown

 

Heroes

 Program kicked off on September 11th, the 17th anniversary of the attack on America and will wrap up on December 31st 2018. The objective of this ceremony is to recognize and honor our local communities' first  responders who steps  forward everyday to protect North Carolina's communities and citizens. The courage, dedication and sacrifice demonstrated by people like you deserves the attention and honor for which the 

HOMETOWN

 

HEROES

 PROGRAM was designed.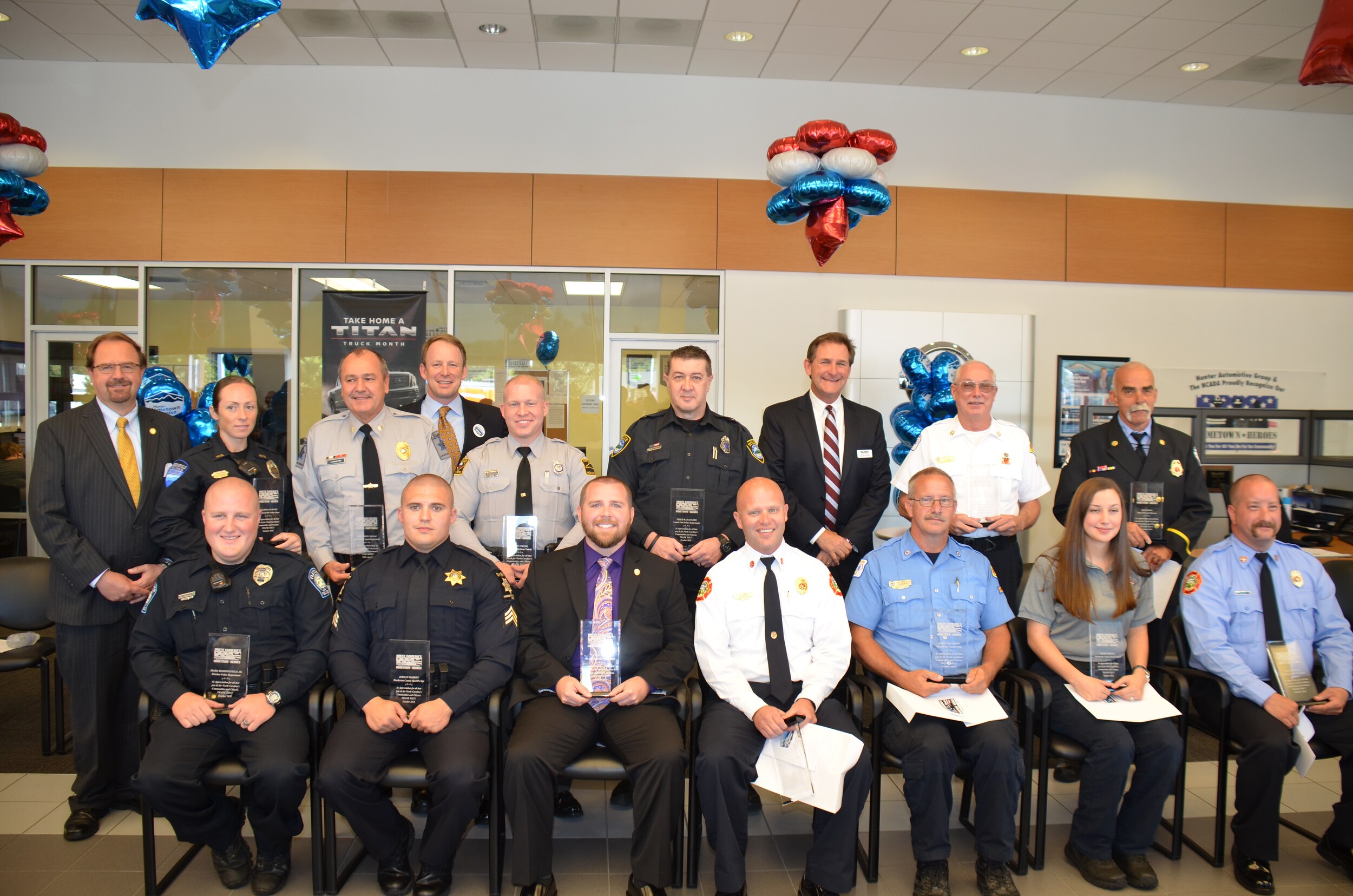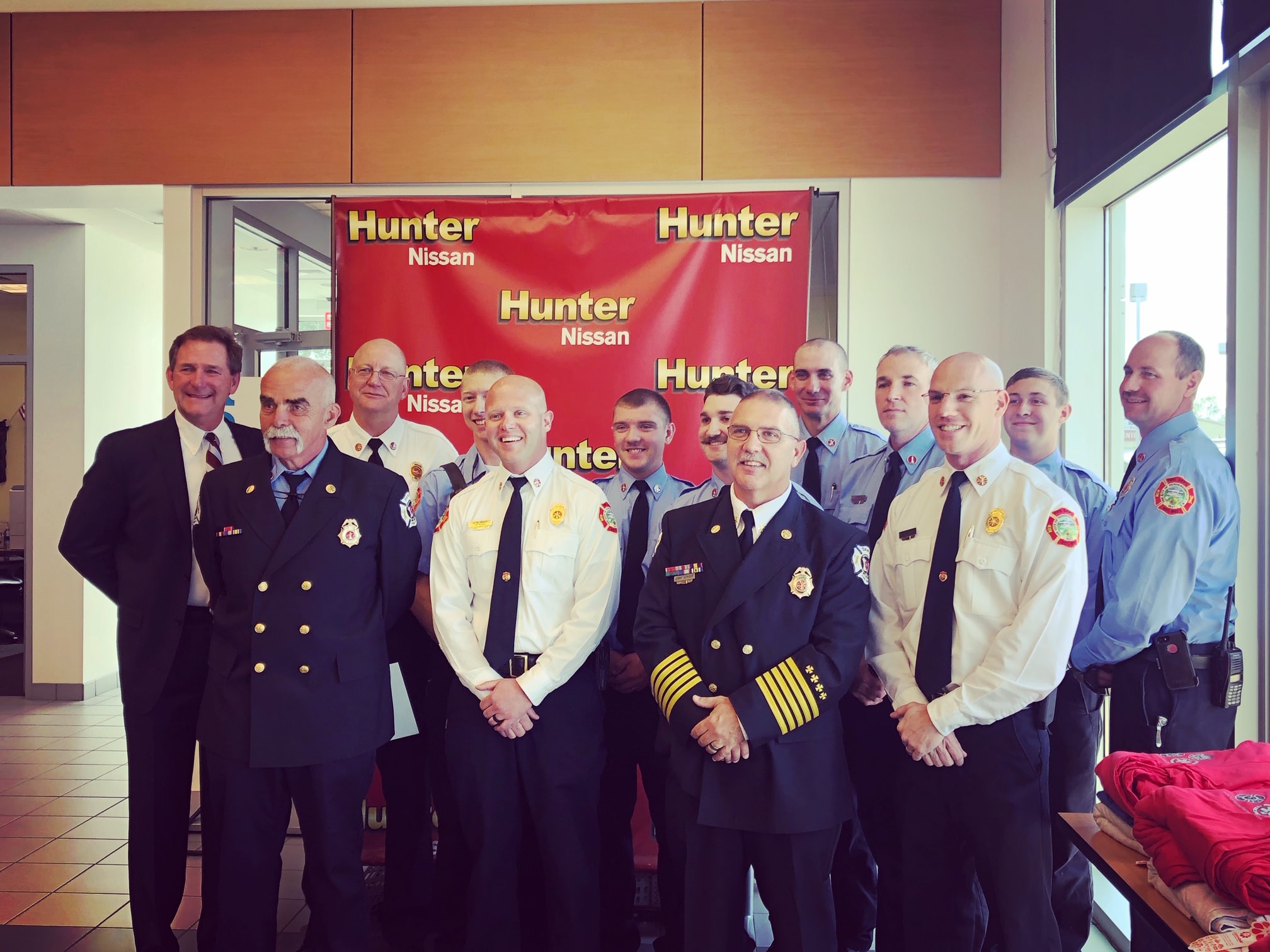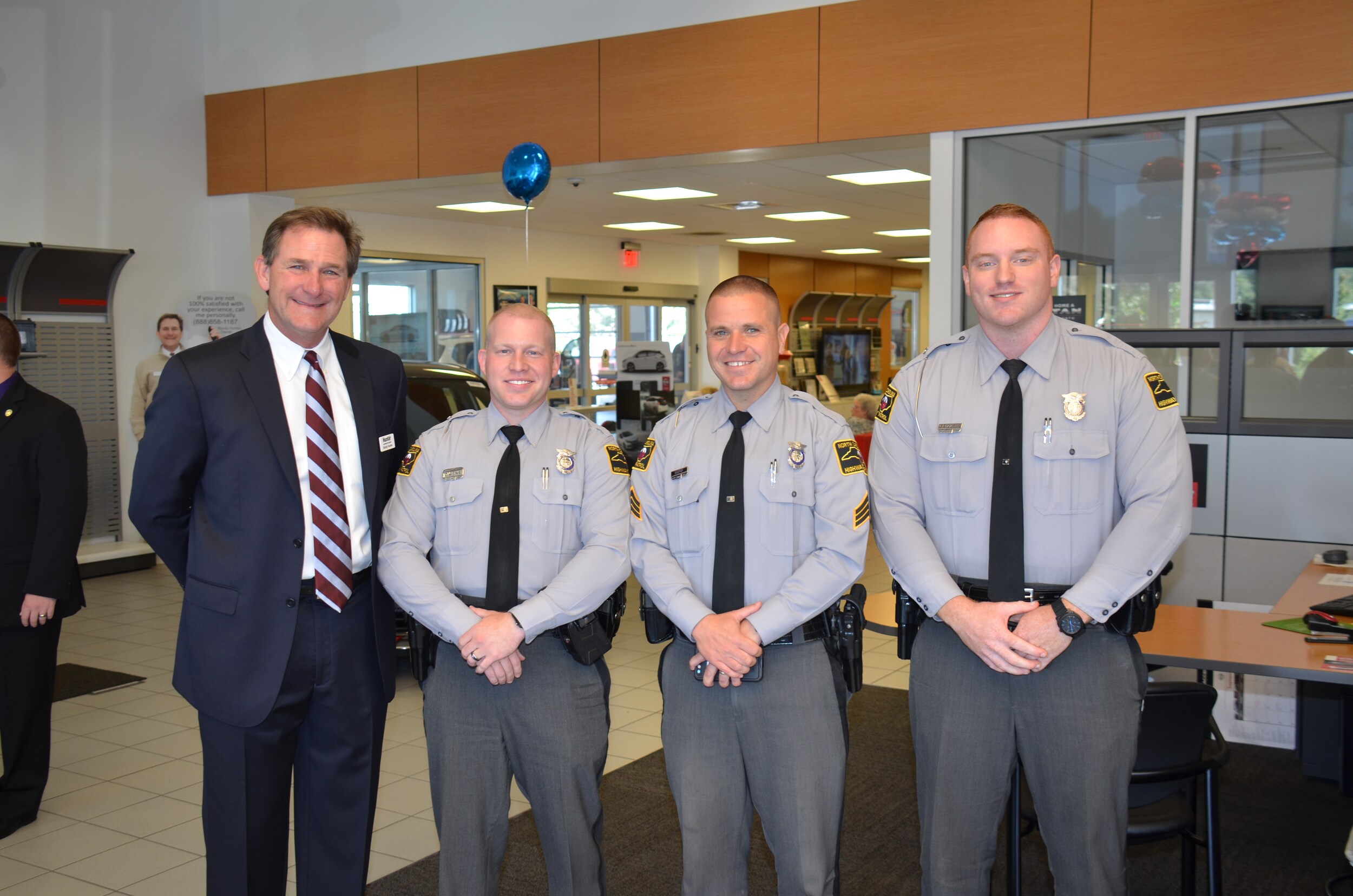 _____________________________________________________________________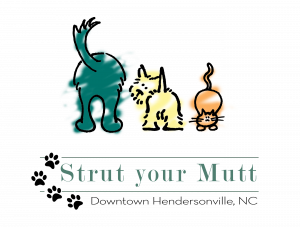 Strut Your Mutt 5K Run/Walk
Brought to you by: Hunter Subaru 
Proceeds from this event will benefit local animal rescue non-profits.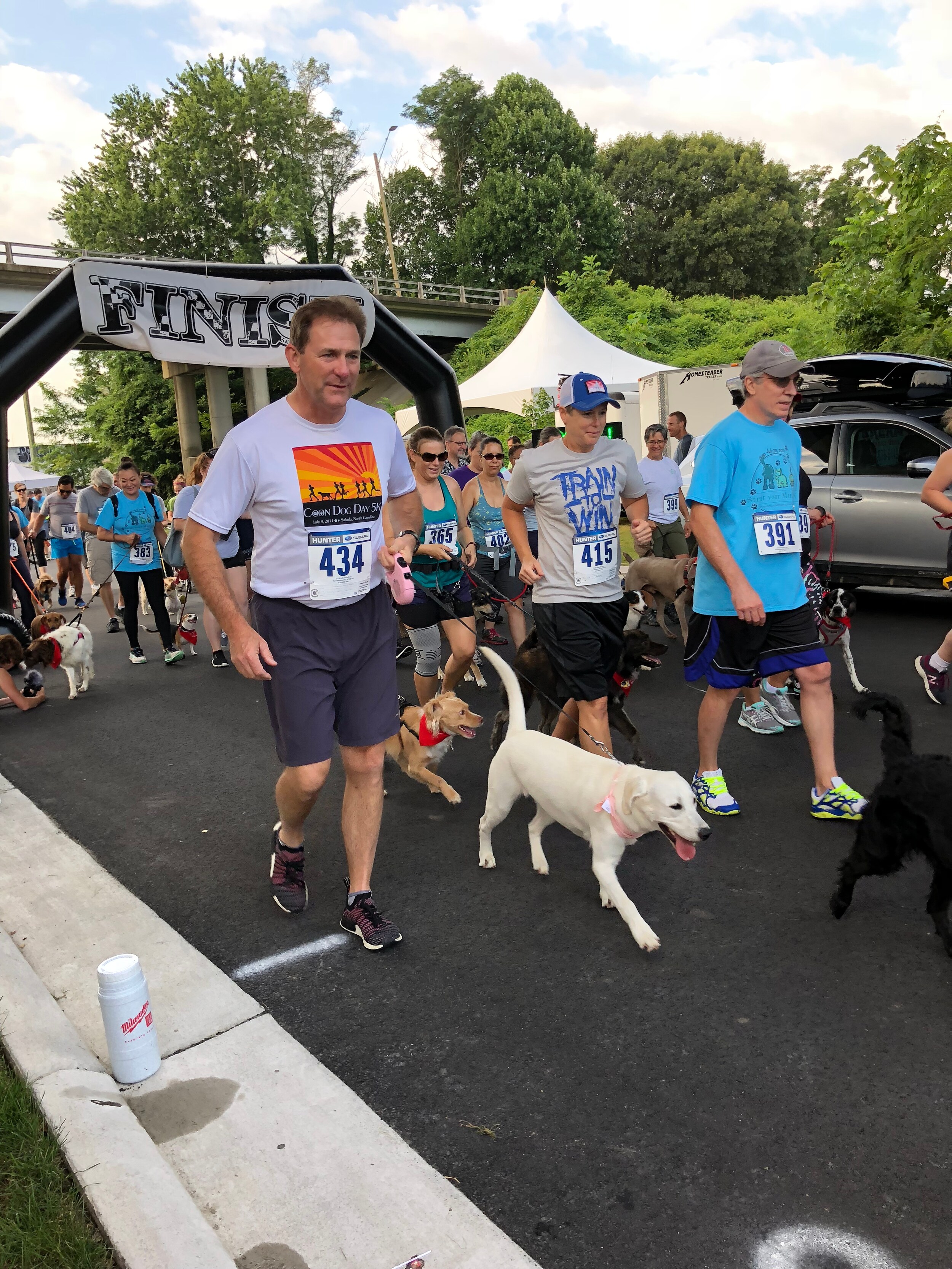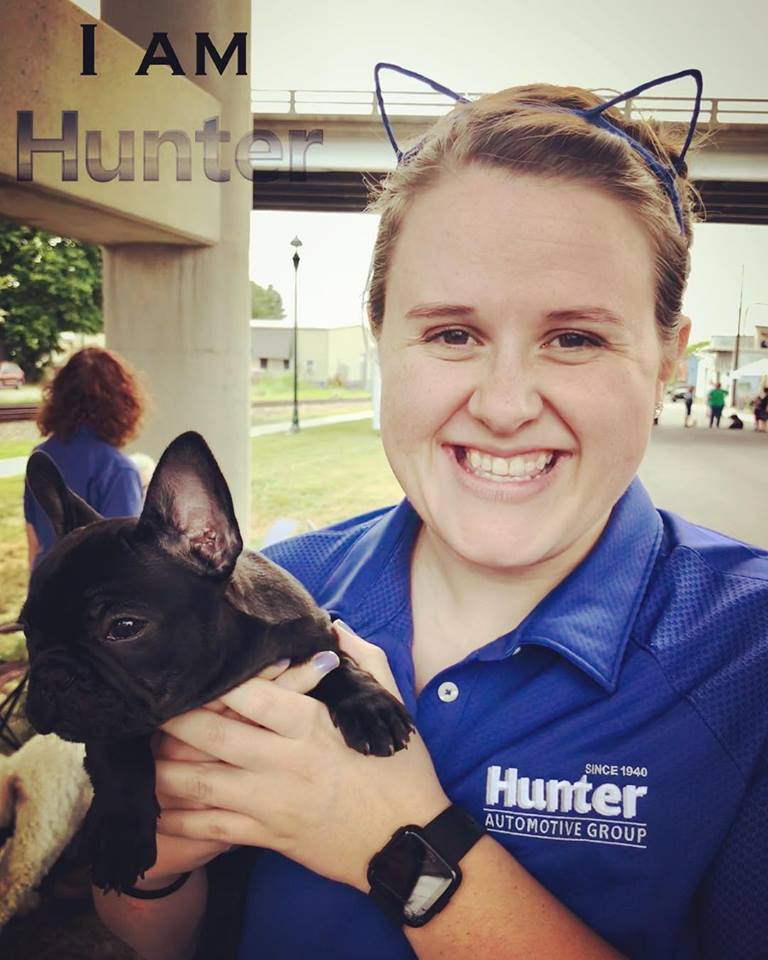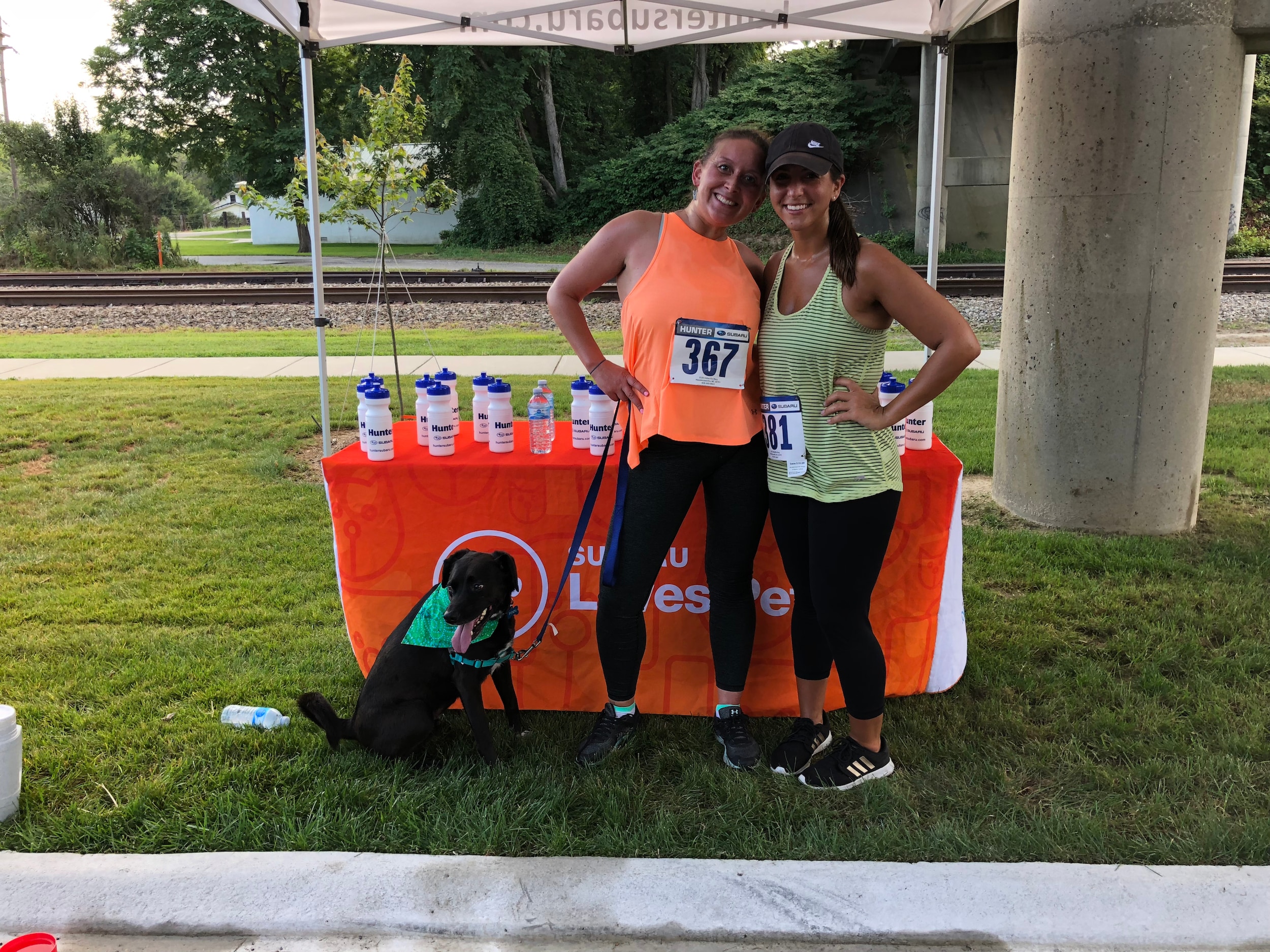 ____________________________________________________________________

Whether they live in our homes or in the wild, Subaru is committed to keeping all animals safe and healthy.
Each year, approximately 7.6 million companion animals enter shelters. Many are relinquished by their owners. We want to ensure animal welfare organizations and shelters have the supplies they need to keep animals happy and healthy, increasing their chances of being adopted. Together, Subaru and Hunter Subaru have supported local animal welfare organizations by donating pet supplies. Our Subaru Loves Pets activation kit will help as an add-on to new dog owners a help for the animals to adjust to their new home. 

We are working with our friends at BARK (makers of BarkBox) to provide Shelter Supply kits which include items that the shelters are in need of, such as toys, reusable water and food bowls, wipes, etc.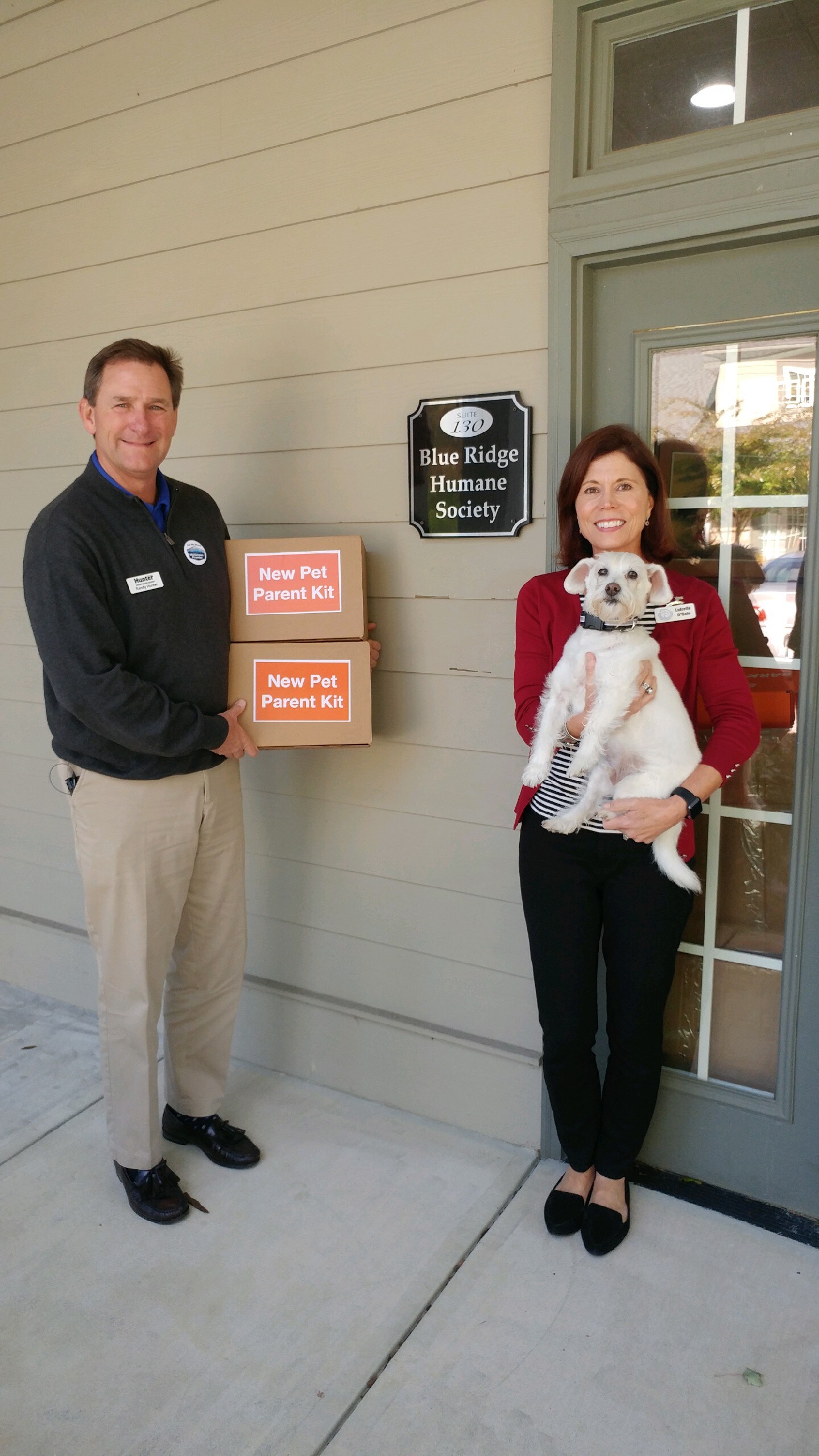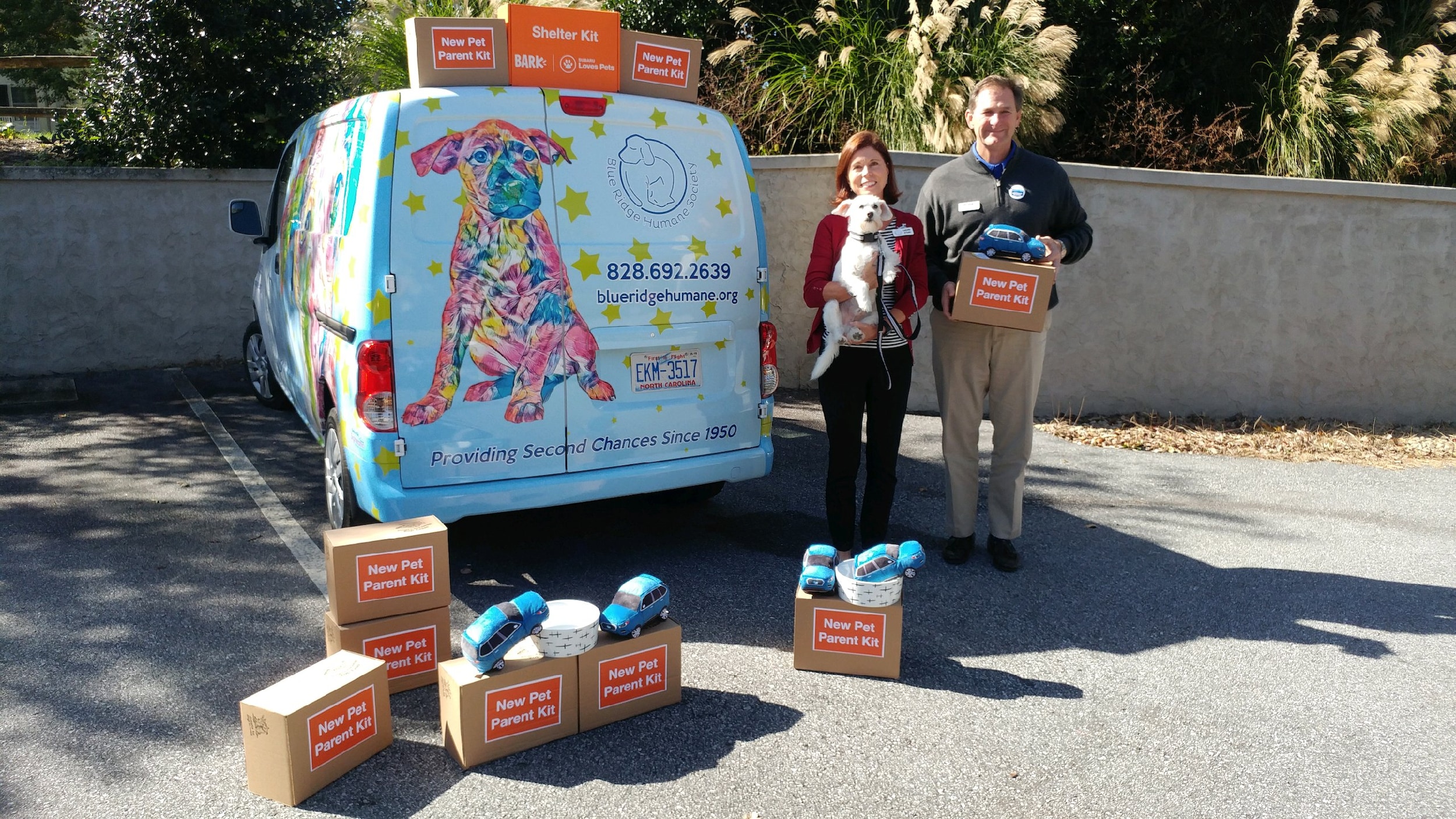 __________________________________________________________________